Biography
Edwina Jenny Taylor Flathen was born in Liberia and has a background in Business Administration from the Netherlands where she studied and worked for 33 years.  After years of working in the corporate world, she transitioned to the humanitarian sector in Liberia in 2009.
She served as the Program Manager for Zoa, a Dutch non-profit organization, after which she became the chairperson of the Christian Association for Regional Development (CARD), playing a vital role in propagating quality education, she and her team organized fundraising events in Europe, where proceeds were used to battle Ebola.
CARD Europe also opened two computer-free schools for young adults in Liberia and sierra leone under its program tagged "Promoting Literacy".
Contribution
Biography
With more than 20 years of experience in the Agriculture Sector, Augustino specializes in commodity trading, warehouse receipts system development, market development, value chain analysis. entrepreneurship, policy formulation and analysis. Augustino has worked for both public and private sectors including local and international organizations. Some of the institutions Augustino has worked with are Tanzania Mercantile Exchange (TMX), General Tyre E.A Ltd, TANTRADE, Cashewnut Board of Tanzania, Cereals and Other Produce Board, The Netherlands Embassy, UNDP Millennium Villages Project and Warehouse Receipts Regulatory Board (WRRB).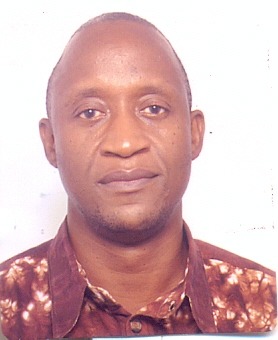 Augustino Mbulumi
Regional Representative for Eastern Africa at Seeding Africa
Biography
Organised and adaptable Human Resource and Administration professional with considerable working experience in various office environments. Her attention to detail and excellent time management skills means that every task is completed efficiently and to the highest possible standard. She has a calm and patient disposition meaning that she is able to work effectively under pressure and focus on the task at hand. She works well in teams, but also independently. Experience in the areas of human resource management and administration in both development and humanitarian work environments. She has in-depth understanding of training and development, staffing, recruiting, benefits and incentives program. Dedicated professional with hands-on personnel management experience, skilled at addressing sensitive issues and maintaining the firmest of confidentiality, particularly organized and efficient with a talent for prioritizing. Self-motivated and highly effective at incorporating creative leadership to achieve Organizational objectives. Demonstrated experience in providing administrative support and managing internal and external relations. To succeed in this role have been exceptionally organised and demonstrated strong communication skills. In her next role, she is looking to take on new challenges and additional responsibilities.
Biography
Bidemi is a communication and idea strategist, who helps organizations and individuals leverage conventional and digital channels to upscale public/partner relations.
A highly motivated Nigerian with a passion for community and capacity development, a motivational speaker, a business inclined personality, and an avid advocate for gender mainstreaming/parity.
She is also the founder of The Smile Outreach, a budding organization deeply rooted in the ideals of quality education to foster national development through CPD, 21st-century awareness on cross-generational sexual relationships, support, and relief for the African mind via collaborative efforts one community at a time.
Biography
Laurat Bint Mutahad Yusuf Ogunjobi
Laurat is  is the Founder of Cush Consulting Group a seasonal content, technical documentation and business strategy firm that focuses on educational, cultural and philanthropic projects.
Laurat has worked on educational, cultural and charitable giving initiatives in the United States, Spain, the United Arab Emirates and Nigeria, amongst others. She's passionate about serving underserved communities through educational reform programs, project management and donor relations.
Laurat works closely with the global executive team and Founder of Seeding Africa for their fundraising and seeding program strategies. You can contact her at laurat@seedingafrica.org
Biography
DR MUKASA DAVID EVARISTE BULONGE
Holder of a Msc.Gynaecology and Obstetrics , post Masters of Social Administration , Post graduate diploma Project planning and management.
He is a professional with vast experience of which he objectively wants to utilize in multinational communities in support to Health improvement, food Security, Human Nutrition, Organizational Management and Institutional development programs with a backbone of Volunteerism and self-motivated disciplinary workaholic attitudes at a given task. A community leader with interest to see development flourish in the world, with a vision of change maker year by year.
He has worked in Countries where food and health were challenges, support health of Children and Women, Gender sensitive programming, so, he stands experience of working in multinational communities with full control and supervisory experience in managing Facility, Projects, Organization, and government departments more in social development aspects like city environment, slum and sanitation management. He possesses all basic skills needed for any world class organization. He respects himself and respect his position with all its supervisors at any given time. He has trained in emergency life rescue, a scout trained background and government facility protocol management, International Policy based organization with target and results Oriented. He is willing and more ready to provide and add value to any organization once given a chance to produce, manage, train or work with it. He believes in himself and he commits himself to work with all his potentials and experiences.
Deeply comfortable with leading organizational transformative change, having demonstrable commitment to gender equality and relishing the prospective organizational vision and mission.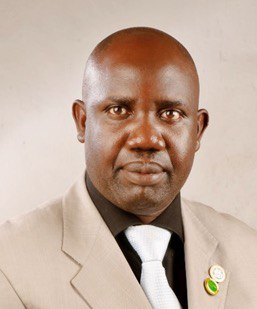 DR MUKASA DAVID EVARISTE BULONGE
Biography
Mr. Moses Samba
Moses oversees Seeding Africa strategies, growth and success. He is an expert in project modeling and funding, passionate about women, youth, peace mediation and community development.  Moses oversees project and business systematic flow based on scope at hand; Being a career entrepreneur, management consultant and educator; Mr. Moses' practice helps capital sources and operating for profits and non-profits transform intentional social purpose into economic and positive impact value. He has broad expertise in social entrepreneurship, poverty alleviation, technology for social change and in the field of impact investing.
Mr. Moses Samba
Program Chief Advisor